The East Ely Station
Working on the train is a dirty job…but someone has to do it!
Conductor invited us to see the inside of the engine…
Waiting to board!
A look around the yard..
Now the fun can begin…..WHAT? Very few passengers today…we got to know lots of them!
The Crossing Guard by the side of a restored Wigwag signal. Wigwag is the nickname given to a type of railroad grade crossing signal once common in North America, named for the pendulum-like motion it used to signal the approach of a train.
Looking across the way to the yard.
Smoking….smoking……smoking some more!
Renaissance Village
Entering the tunnel….always a highlight of any train ride!
K Bear finally fell in love with the train while riding on the open air car.
The School/Church
Abandoned Mining Town…perhaps a ghost town… No one home today!
Very large mine tailings off in the distance. If you were riding that wagon to work, you probably had to get up mighty early!
Gone but not forgotten…
Don't mess around with these folks….this unfortunate soul must not have believed them!
Road off Highway 50 to Garnet Fields….read on to find out why this is so important to me!
The conductor comes around with this raw garnet stone. Wow…my heart starts to beat quickly when she tells us you can pick them up in the hills! Really…I question and question her. So when we are close to the turn off for Garnet Fields…she points it out to me! I snap away! Before leaving for the trip I had read about finding Garnets…I said to myself very sarcastically, "Of course you can find garnets lying around!" True story if you are very lucky!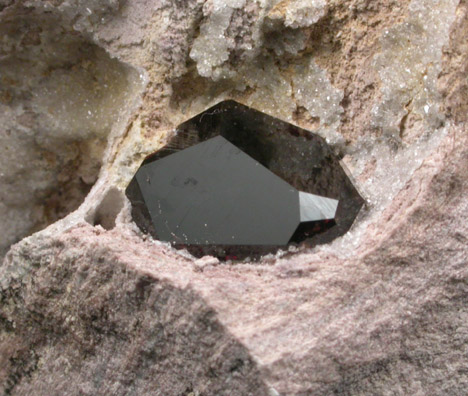 Buried mining boxes that have never been removed….wonder what is in them?
The mine tailings at Ruth are very impressive... Basically they moved a mountain to extract a lot of copper and a little of some other metals
Stephen King's novel Desperation is a story about several people who, while traveling along the desolated Highway 50 in Nevada, get abducted by Collie Entragian, the deputy of the fictional mining town of Desperation/Ruth in real life. This is the cabin that supposedly was the setting for the part of the novel!
I think this one is more Stephen King style……..
Mark Bassett, Executive Director of the Nevada Northern Railway
Inside the working shop
Leaving the station………….time to go rock hunting!
We pull off Highway 50 to watch the engine pass along the tracks!