K-Bear got his new nickname from cousin Carly and we kinda' fell in love with it just like Christmas!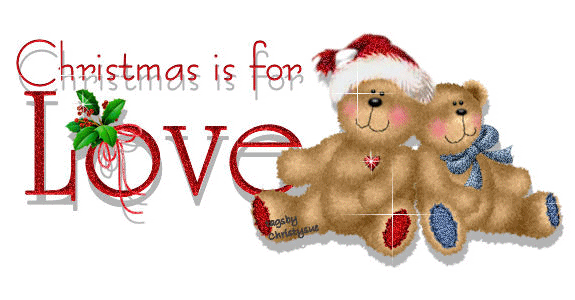 As the days of 2011 come near an end, I know that my attitude towards what has happened to me in life is a very important thing I must recognize and accept.
At times I have felt hopeless, but every day because of K-Bear (Little Man) my life is now hope-full, but it did not happen overnight. I dared to dream! Because of that dream I have a bundle of joy that clings to me with the tightest of squeezes and the best hugs ever ~ I love cuddling with him every night as we fall asleep in each others arms.
2011 has not been the best of years. I've been very ill, K-bear was ill, I was sadly discouraged, hurt, angry, and bitter. My mom has been by my side through all of it and gave me a little (ok a lot of) advise just a few days ago that I will keep close to my heart and hopefully move forward with.
She said, "When you're hurt by somebody, they own you. Let it go. Keep moving forward and being positive. You can do everything you can to try to stop bad things from happening to you, but eventually things will happen, so the best prevention is a positive attitude….wear it and share it!"
So here is to Charlotte from her WEB..and K-Bear(Little Man) with the cutest dimpled chin ever!
Chin up, chin up
Everybody loves a happy face
Wear it, share it
It'll brighten up the darkest place
Twinkle, sparkle
Let a little sunshine in
You'll be on the right side
Looking at the bright side
Up with your chinny chin chin…